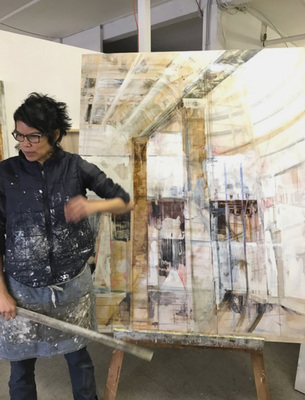 BIOGRAPHY
Sarinah Haba is a Canadian painter, born in Nova Scotia, raised in Alberta and currently lives and works in Vancouver, BC. She received her BFA from Emily Carr University of Art and Design.
Working primarily with acrylic paint, ink and pencil crayon, Sarinah layers transparent washes and gestural lines building movement and depth. Using figurative, structural and patterned imagery, she explores the places where memory lives and how creative energy bridges time.
As part of the 901 Artist's Cooperative, Sarinah works with a community of artists at Portside Studios located near the industrial waterfront in Vancouver.